FEC: Mornar and Bosna start their Europe Cup campaign
Tuesday, 17. October 2017 at 07:59
Another European competition is starting this week.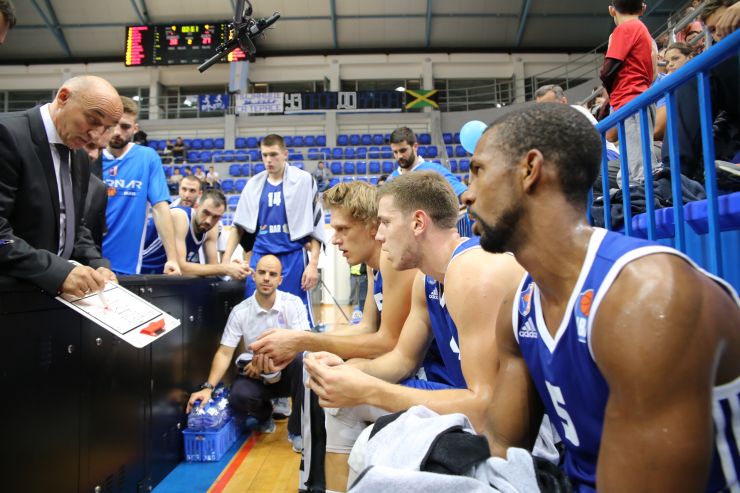 Mihailo Pavicevic (Photo: Mornar/MEDIA Pro)
In the 2017/18 FIBA Europe Cup season ABA League will have two clubs - Mornar Bar, who will represent ABA League 1, and Bosna Royal, who will represent ABA League 2. Both teams will play their first games in this competition on Wednesday evening.
Mornar will host Portuguese team Porto and that will be a chance for the boys from Bar to break their losing streak. Recall that Mornar have suffered 2 consecutive defeats in ABA League, so they want to bounce back as soon as possible.
Bosna Royal will also begin their FIBA Europe Cup journey at home court, while their rival in the 1st round will be Belgian side Telenet Giants Atwerp. Still it is important to mention that the team from Sarajevo will play a local derby against Zrinjski this evening in ABA League 2 and only after that they will think about the match against Telenet Giants Atwerp.
We wish luck to both of our teams in the upcoming FIBA Europe Cup season.
2017/18 FIBA Europe Cup Regular Season, Round 1, Group A, Wednesday, 18.10.2017:
Bosna Royal - Telenet Giants Atwerp (20:00)
Group C, Wednesday, 18.10.2017:
Mornar - Porto (20:30)