BiH promoted to the next stage of World Cup Qualifiers
Sunday, 20. August 2017 at 00:54
Bosnia and Herzegovina will take part in the European World Cup Qualifiers, as they have won the decisive game for one of the first two spots in their group on the road in Armenia. Macedonia failed to gain promotion to the next stage.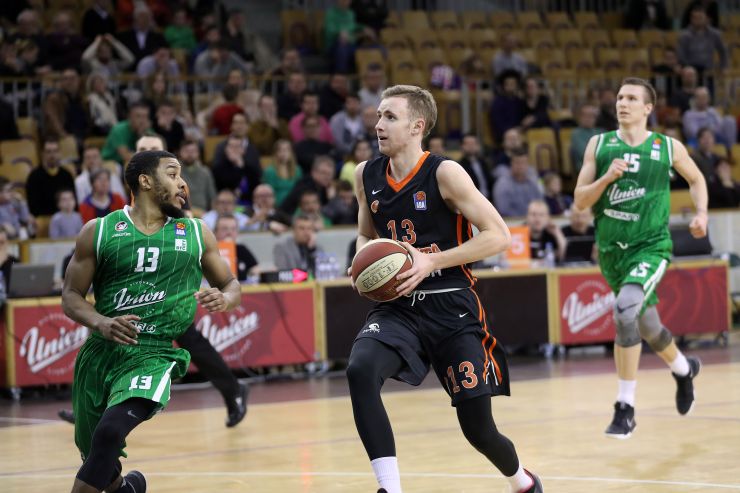 Dzanan Musa (Photo: Union Olimpija/Ales Fevzer)
Saturday was a happy day for Bosnia and Herzegovina basketball fans, as they have seen their team to win an important game on the road in Armenia convincingly, with the final score of 83:66. This secured them second spot in Group A, which guarantees them a place in the next stage of the World Cup European Qualifiers.
In Group C, Macedonia unfortunately failed to take one of the first two places and ended their 2019 World Cup Qualifiers campaign.
2019 World Cup European Pre-Qualifiers Group A, Round 6, Saturday, 19.8.2017:
Armenia – BOSNIA AND HERZEGOVINA 66:83
Boatright 22, Chrabascz 12 | Musa 21, Tomić 16.