Adriatic Basketball Association forms exclusive data partnership with Genius Sports
Thursday, 29. June 2017 at 11:00
As the leader in sports data technology, commercialisation and distribution services, Genius Sports will enable the ABA League to take control of its official data in order to drive fan engagement levels, increase commercial returns and enhance day-to-day operational efficiency.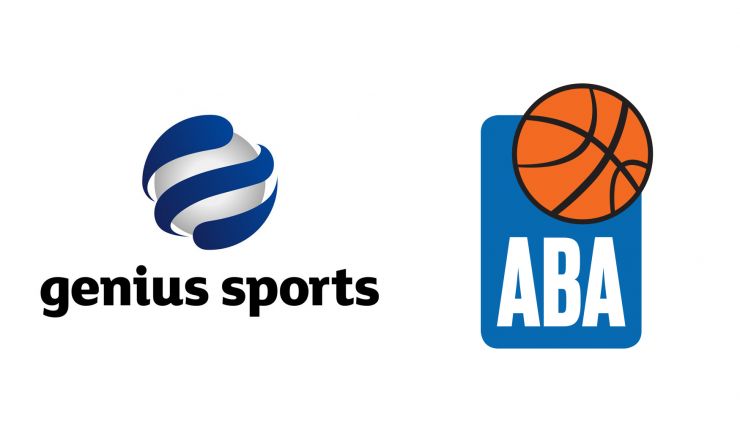 Genius Sports will provide the ABA League with LiveStats. Powered by Genius Sports' global network of accredited highly trained courtside statisticians, LiveStats is the premier live statistics collection tool in world basketball, used by over 200 leagues and federations worldwide.
Fans of the ABA League will be provided with rich analytical data, delivered across a wide range of applications. They can keep up with the events of each game via Genius Sports' GameCentres, which provide rich box score statistics, visual shot charts and detailed play-by-play commentary, bridging the gap between action and audience.
Utilising its 24/7 bet monitoring system, Genius Sports has also signed an an information sharing agreement to help safeguard the integrity of the ABA League's competitions from the threats of match-fixing and betting-related corruption.
Krešimir Novosel, Director of the ABA League said: "It is our great pleasure to reach an agreement in partnership with Genius Sports. Together, we look forward to making the ABA League even more exciting for our large base of passionate fans, enabling them to engage with the games across multiple new digital applications."
Steven Burton, Managing Director of Genius Sports, said: "Enabling our partners to own and fully exploit their data is fundamental to what we do at Genius Sports. By providing the ABA League with proven technology and a highly customisable open data system, we look forward to helping them realise the full potential of their official data and help grow the game of basketball across Europe."
About ABA League:
From its beginnings the ABA League competition has anchored itself not only as the most significant club competition within the historically vital region for European basketball, but also as one of the strongest ones on the continent.
It is composed of the most eminent teams of the region's club basketball, which have contributed largely towards building the modern European basketball. With their tradition, expertise of the game of their players and coaches, as well as the passion of the fans, it remains a unique competition, often referred to as a cradle of European basketball.
About Genius Sports:
Genius Sports is a global leader in sports data technology and distribution and commercialisation services. We provide innovative and data-driven solutions to sports leagues, federations and rights holders.
Headquartered in London and across more than 16 locations worldwide, Genius Sports is recognised as one of the fastest growing sports technology companies in the world and is the trusted partner of hundreds of sporting bodies.
Genius Sports' commitment to sport goes beyond delivering profitable and technical solutions for our partners. We understand that the protection, integrity and successful commercialisation of sports data is fundamental to the continued success of the industry. Its future requires those who run sports and those who utilise the data to work closely together, therefore ensuring sport is protected and opportunities are maximised.